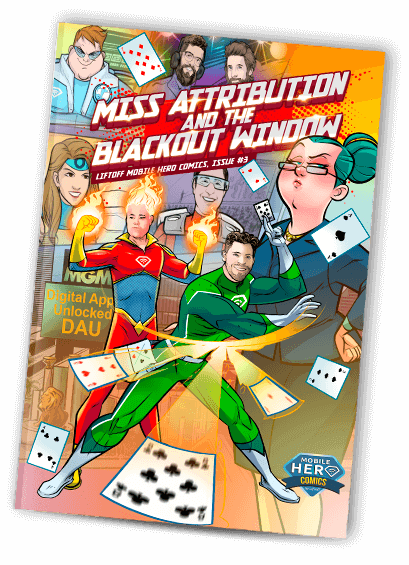 ISSUE #3
Miss Attribution and the Blackout Window
Marketers across the globe descend on DAU—the largest mobile marketing conference in the world—where they are showered with love. During the event, we learn that Retarget.co, led by Miss Attribution, is causing major headaches for the industry. The Heroes are called in to investigate and foil Miss Attribution's evil plans.
Do they stop Miss Attribution?
The answer unfolds in Issue #3.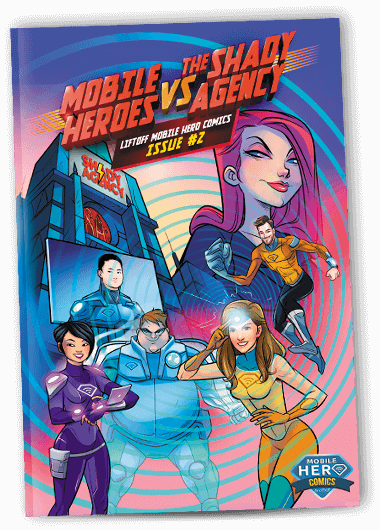 ISSUE #2
Mobile Heroes vs. The Shady Agency
Miss Information from Shady Agency has just landed a massive deal. She's up to her deceitful ways, duping mobile app marketers into thinking they will acquire quality installs with great ROI. News reaches the Heroes and it's up to Mind Meld and Mercenary to get to the bottom of it.
Read Issue #2 to learn what happens to Miss Information and Shady Agency.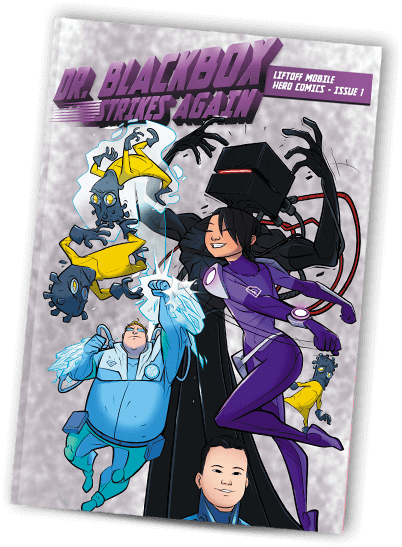 ISSUE #1
Dr. Blackbox Strikes Again
Dr. Blackbox is up to no good. It appears fake installs are hitting unassuming mobile marketer's budgets, crushing their performance targets. It's up to Mash and Ice to find the source of the fake installs and put a stop to this heinous crime.
Do they catch Dr. Blackbox? Do they find the source?
---
Think you or a fellow mobile marketer has what it takes to be a Mobile Hero? Nominate a hero now!